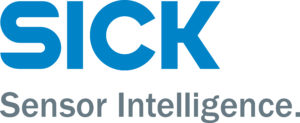 PRESS RELEASE
ASPR-122019 AEROSYSTEMS Partnership
AEROSYSTEMS S.r.l. is announcing his partnership with SICK S.p.A., the Italian subsidiary of the SICK Group, one of the world's leading producers of sensors and sensor solutions for industrial applications. With this partnership, local aerospace companies and corporations will have better access to innovative sensor and safety solutions from SICK.
Aerosystems Precision Aerospace Components is an Italian company founded May 3, 2019 from the spin-off of TEMA S.a.s. of which continues the design, development, production, construction, sales, overhaul, maintenance and technical assistance of electromechanical components for the aerospace industry in the new plant located in Angera, Italy.
The mission of Aerosystems is to help create the next generation of successful airplanes and helicopters companies by providing solutions and resources needed to develop, prototype, test, and commercialize safe products.
SICK is a trusted manufacturer of sensor technology in the field of Laser Sensors. LiDAR technology from SICK can be used for safety and navigation and machine vision systems. With SICK's product portfolio, Aerosystems customers will gain better access to sensor technology needed to help their machines operate efficiently and safely.
SICK LMS151-10100 was chosen as the best solution for a new "Collision Avoidance Safety System" developed by Aerosystems for Helicopters. The LMS151-10100 LiDAR, named Laser Sensor Unit (LSU), configured by Aerosystems for aerospace applications, is now part of helicopters collision avoidance systems destined for Search and Rescue (SAR) deployment and Offshore services. The LMS is a SICK electro-optical laser measurement sensor that electro-sensitively scans the perimeter of its surroundings in a plane with the aid of laser beams.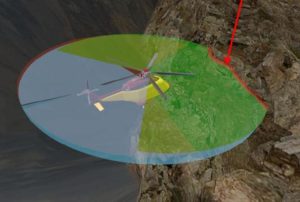 Helicopters operating in SAR operations are often required to fly near obstacles – rocks, trees, buildings, antennas and so on – in daylight or darkness and in adverse climatic conditions. Aerosystems wanted to provide the pilots with a sophisticated collision avoidance system that would aid the pilot by indicating the distance of the helicopter from these obstacles.
The system is based on a set of 3 Aerosystems Laser Sensor Unit (LSU), the data from which are collected by a computer and displayed in the cockpit. The system consists of three main rotor-head-mounted LiDAR (Laser imaging Detection and Ranging) sensors that generate a 360 degrees radial view around the aircraft and a dedicated cockpit control panel. The system ensures fast and accurate detection and tracking of short-range obstacles up to 25 m (80 ft) away by time-of-flight measurement at different angles. Pilots can operate and monitor the system from the control panel while video and audio indications are provided on the Multi-Function Displays (MFDs) and through aircraft inter communication system (ICS).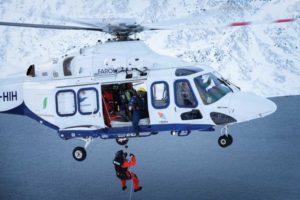 The Laser Sensor Unit (LSU) Aerosystems has a lot of benefits and can be installed on different aircrafts.
The LSU is the smallest and an alternative to other existing solutions at this time. The LSU is practical regarding dimensions and weight, space-saving (with its transmitter and receiver in a single housing), with low operating costs. The innovation involved here is the double-pulse technology that increases outdoor availability and can even be mounted behind glass.
The LSU is also particularly suitable due to the possibility of mounting them directly below the helicopter Rotor Blade and monitoring all the Blades Obstacle Area. The LSU assists pilot operations by offering definable monitoring fields (also dynamic fields) evaluation using intelligent algorithms, creation of evaluation strategies, dynamic field adaptation, object blanking possible, contour of surroundings used as a reference. A practical solution that can be easily integrated onboard a helicopter with minimal integration effort and cost.
Aerosystems and SICK are now working together to develop new smallest and lightweight solutions for aerospace application Lidars.
Click here for our Detection and Ranging Solutions