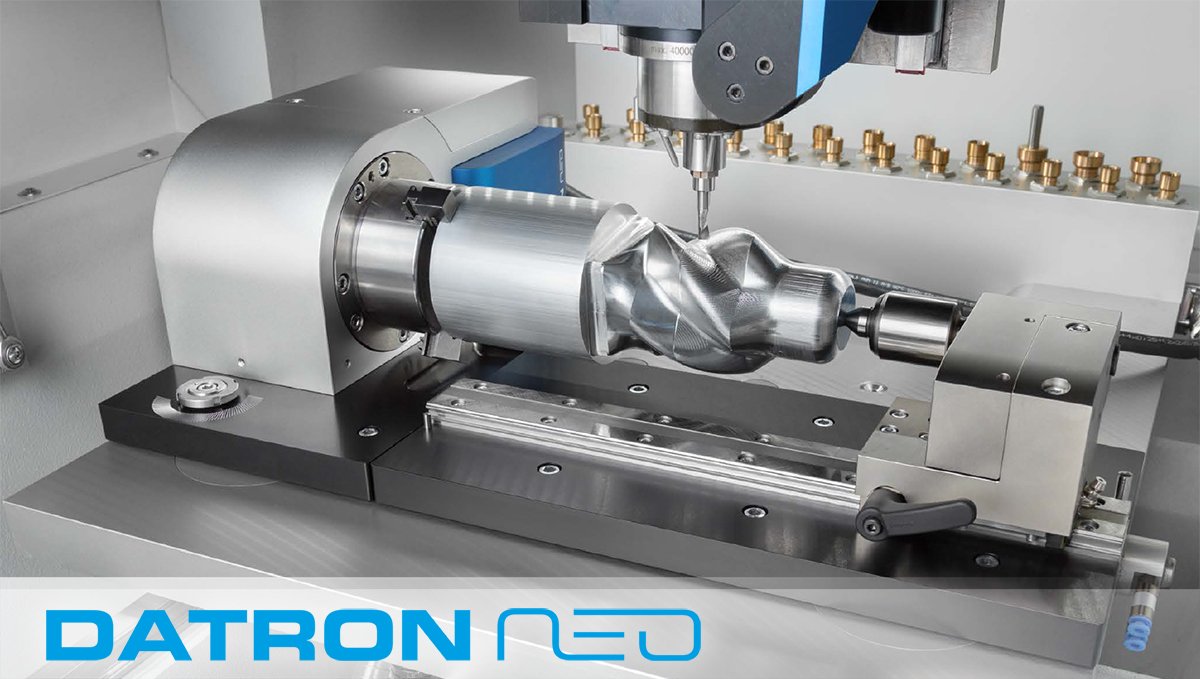 PRESS RELEASE ASPR-052020 One year with the Datron Neo

Aerosystems, based in Angera (VA) Italy, manufactures a wide variety of precision electro-mechanical components for the usage in aerospace, fixed wing and helicopters applications. A large percentage of these components are manufactured in aluminium and composites.
From the new 2019 modern facility located at Angera, in the Lombardy region of northern Italy, Aerosystems supply precision aerospace components to some of the world's leading aircraft and helicopters manufacturers. Aerosystems components can be found in the Ventilation Systems, Fans and Blowers, Sensors, Electrical Motors and Generators, Actuators, Fuel caps and Filters, and Windscreen Wiper Systems flying on many of the world's most advanced fixed and rotary wings aircraft.
Aerosystems Product Engineering department projects according to customers' requirement specifications. Aerosystems follows its projects in every phase. Starting from specific customer requirements, from the need of solving a problem or just from a feeling for future needs. Aerosystems develop, designs, projects, tests, qualifies and manufactures the new solution and all its products.
Aerosystems, in 2018, has seen the new milling machine Datron Neo at the Remak's stand of the BIMU Expo in Milan.
The Datron Neo was specifically designed and purpose-built to give an easy access to high-speed milling. This Plug-and-Play system features the new Next software which gives full control of 3-axis milling without requiring years of experience as a machinist. Ergonomic, frontal access to the work area allows for quick and safe setup of workpieces. With a Smartphone-like (touch screen) interface the command of fast and precise machining is literally at fingertips. All of this and DATRON neo actually fits through a standard door! The machines come with the new VacuMate clamping vacuum system.
In fact, Datron's VacuMate workholding had as much to do with Aerosystems success with these precision parts as the 40,000 RPM machining technology itself. VacuMate is designed to swiftly and efficiently secure flat workpieces to the bed of a machining system. Thin stock, which could be secured only with great difficulties before, can be secured and changed literally within seconds. This includes aluminium sheets up to 50 mm thick. The vacuum table features airflow-optimized ports, with recessed chambers, to provide superior vacuum distribution. A low cost, gas-permeable substrate serves as a sacrificial vacuum diffuser, allowing the cutter to machine through the workpiece, without cutting into the table.
It was this integration that convinced Aerosystems to procure the Datron Neo machining system complete with 3D probing, VacuMate, the 4th Axis table and the Next Software. Aerosystems chose a new Datron Neo machine, installed May 2019, which has not only saved them a substantial sum by no longer outsourcing some aspects of the production, but also has given a greater production flexibility and helped to refine the processes.
The Datron Neo grant a faster, cleaner cutting of aluminium and it's more accurate; Aerosystems also obtain a much better surface finish on machined parts which has virtually eliminated any hand finishing that the company used to do. Additional time-saving advantages were also gained through the calibrated tool system and the speed in setting up which has been cut by up to 80%. Speed in the manufacture of parts has also been cut by up to 70%! The new Next Software also has an abundance of features which are vital to company needs to automate as much as possible the production of small lots of parts and fast switching to another different lot.
Datron Neo compact design also ensures that the machine has an exceptionally small footprint and this was an added bonus in designing the new modern factory layout. The Neo's ethanol coolant system was another distinct improvement, since it's significantly easier to work with when compared to traditional flood coolant systems. Another great point is the ease of maintaining the ethanol system for a small-scale production machine. A machine with flood coolant will require more maintenance, even when not being used. The machine has had an unforeseen impact on Aerosystems growth because it has allowed the company to expand their offering into different business segments.
After one year working with the Datron Neo Aerosystems is very happy for this choice and it was supported in this challenge by competent people and skilled technicians from Remak S.r.l. (Milano) for sales, installation, training, technical support, tooling, accessories and more.
Aerosystems wants to thanks Datron, Remak and its employees the effort made in the last year to help the company obtaining the best results with this exceptional machine.
Take a Look at the Datron Neo Video at the following link.
Take a look at DATRON website at the following link.
Take a look at REMAK website at the following link.