MORE POWER AND NEW DESIGN
Aerosystems is always seeking innovative breakthrough to provide the finest solution for worldwide customers. Building on the successful achievements in its previous Cooling Fans, Aerosystems launches the new 7010000 AXIAL FAN, a High Performance Fan with extraordinary cooling performance and improved features.
Aerosystems is announcing its latest addition to the Cooling Fans portfolio with the AXIAL FAN 7010000, an upgraded version of its predecessors. The new AXIAL FAN is the ideal cooling solution for compact systems where high cooling performance is the key. Its high-performance airflow gives the AXIAL FAN an impressive cooling capacity of up to 210 m3/h and can be powered 24 or 28 Vdc. The new AXIAL FAN Part Number 7010000 is a cooling and ventilation fan device originally developed for the application on Aircraft ECS Environmental Control Systems and for Industrial applications, to cool electronics, power modules and can be used on Machinery Systems or Vehicles.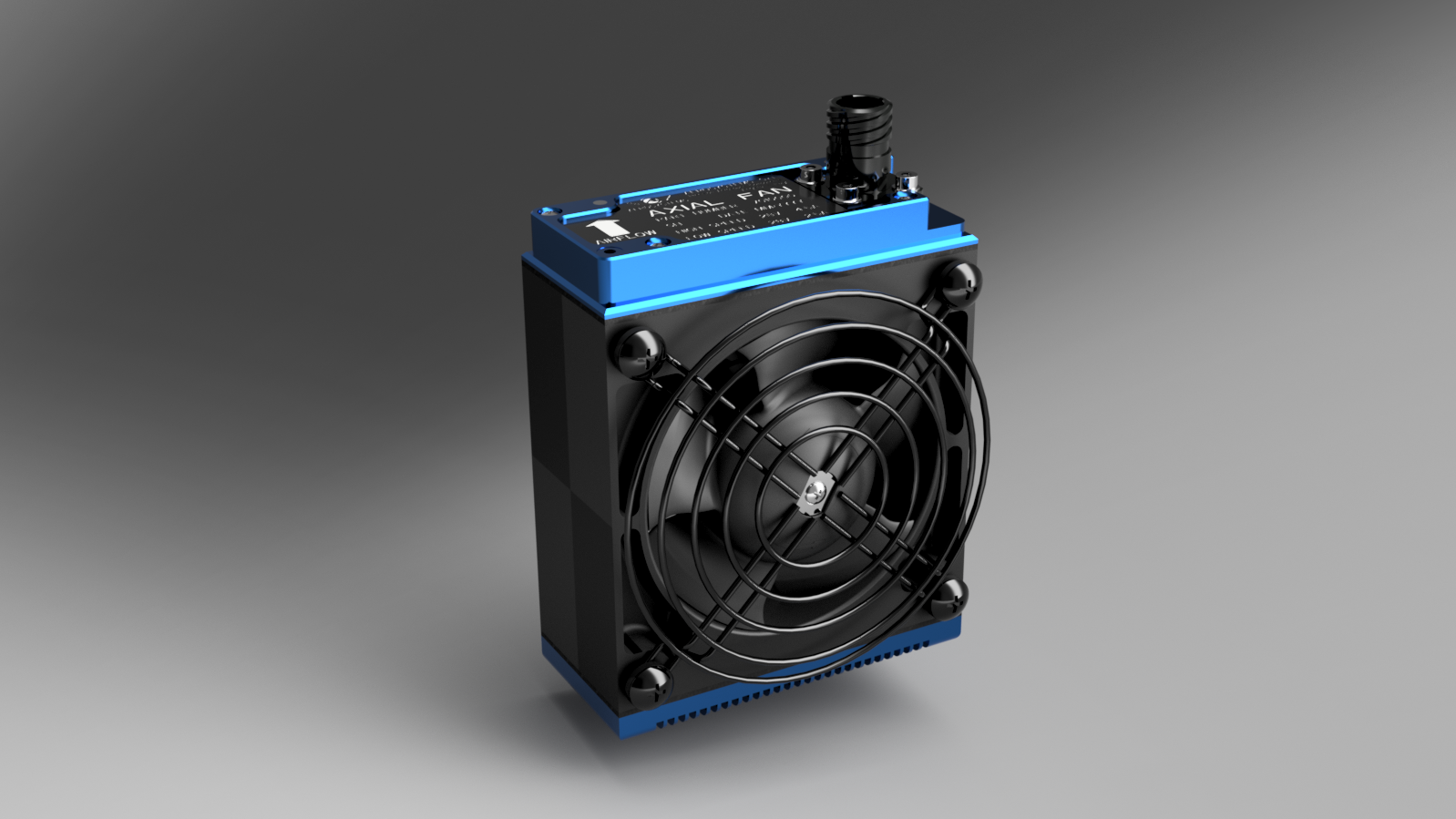 The new AXIAL FAN is designed for high performances and reliability with the following technical characteristics: Lightweight body, parts made of PEEK Polymer, propeller with aerodynamic impeller improved blades, high efficiency Brushless Motor, D38999 Connector, EMI filtering circuitry and fully integrated electronics characterize Aerosystems Axial Fan. Environmentally resistant, it has been designed for applications that may require exposure to harsh environment.
PEEK is a trademark of Victrex, Inc.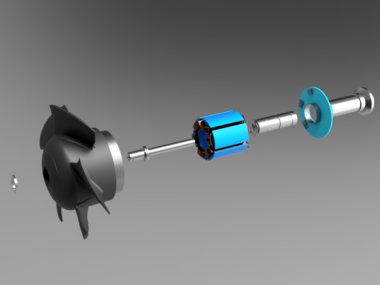 POWERFUL AND QUIET
A stronger brushless motor provides higher cooling performance with an increased flow rate while keeping noise levels low.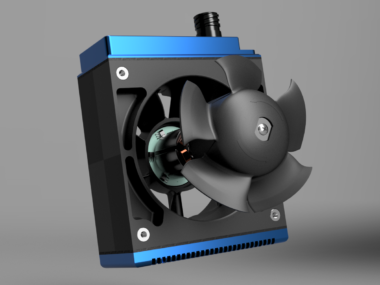 EFFICIENT COOLING
Designed from the inside out, the new straightener and the new rotor blades features an optimized flow route for better flow rate and heat exchange.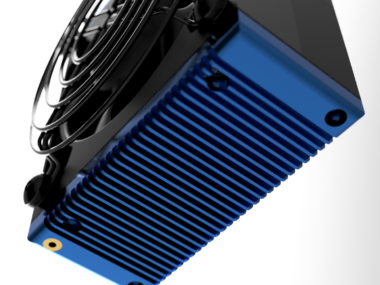 MORE SURFACE AREA
Brushed aluminum top covers add a touch of elegance to the fan. Updated design style skived fins on the cover with a larger surface area effectively dissipates heat.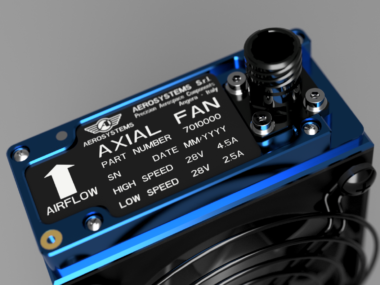 PERFORMANCE TUNED
Specially tuned the new AXIAL FAN deliver the extreme cooling performance by maximizing both static pressure and airflow.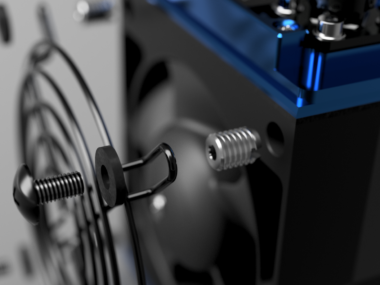 GUARANTEED SAFETY
New Easy-Fit System incorporated protection Guard with new stainless-steel Metric Fitting Inserts on both sides.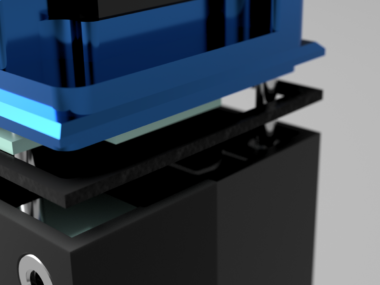 WATER RESISTANT
New cover sealing gasket and adhesive with high tensile strength and elongation, MIL-A-46146 effective barrier against water.